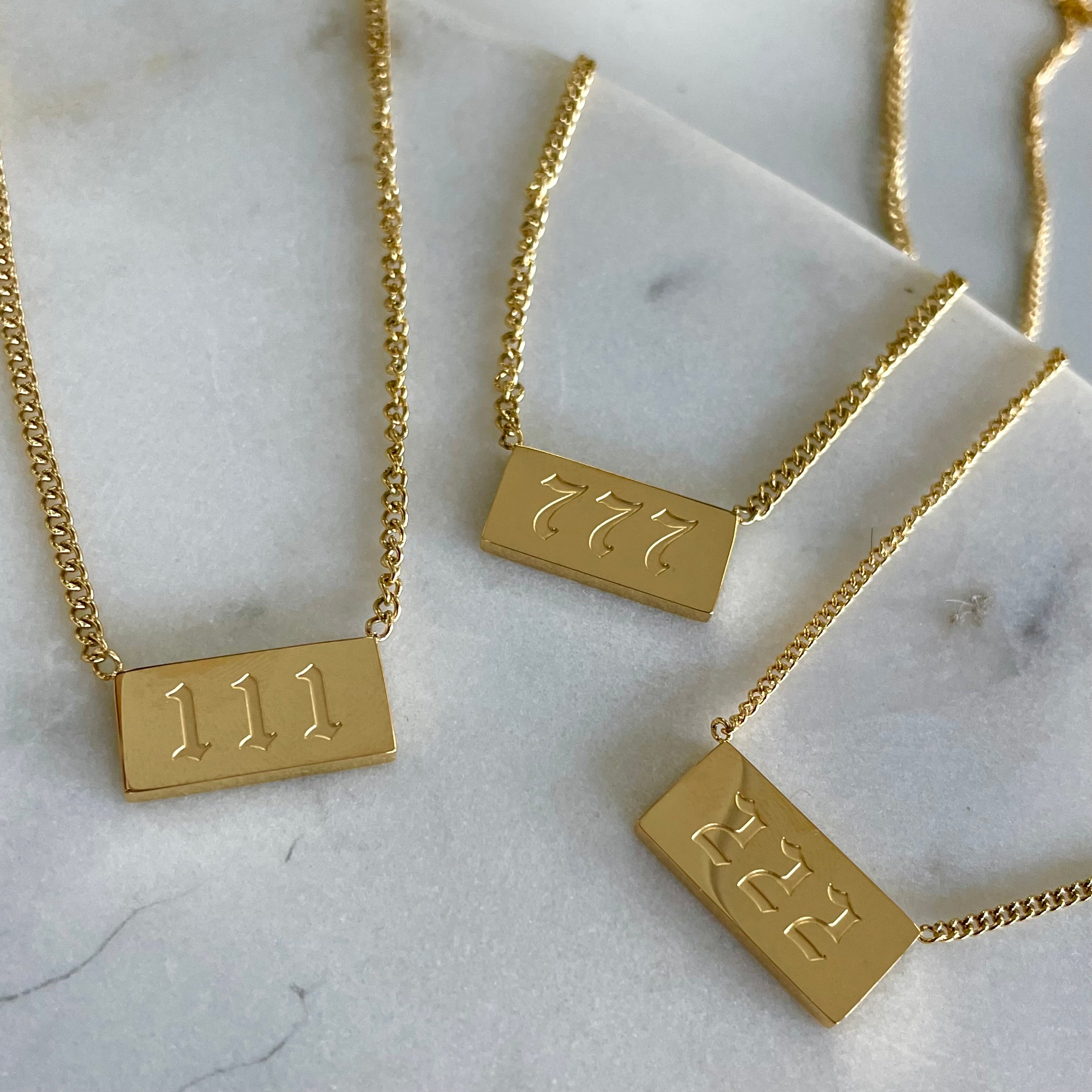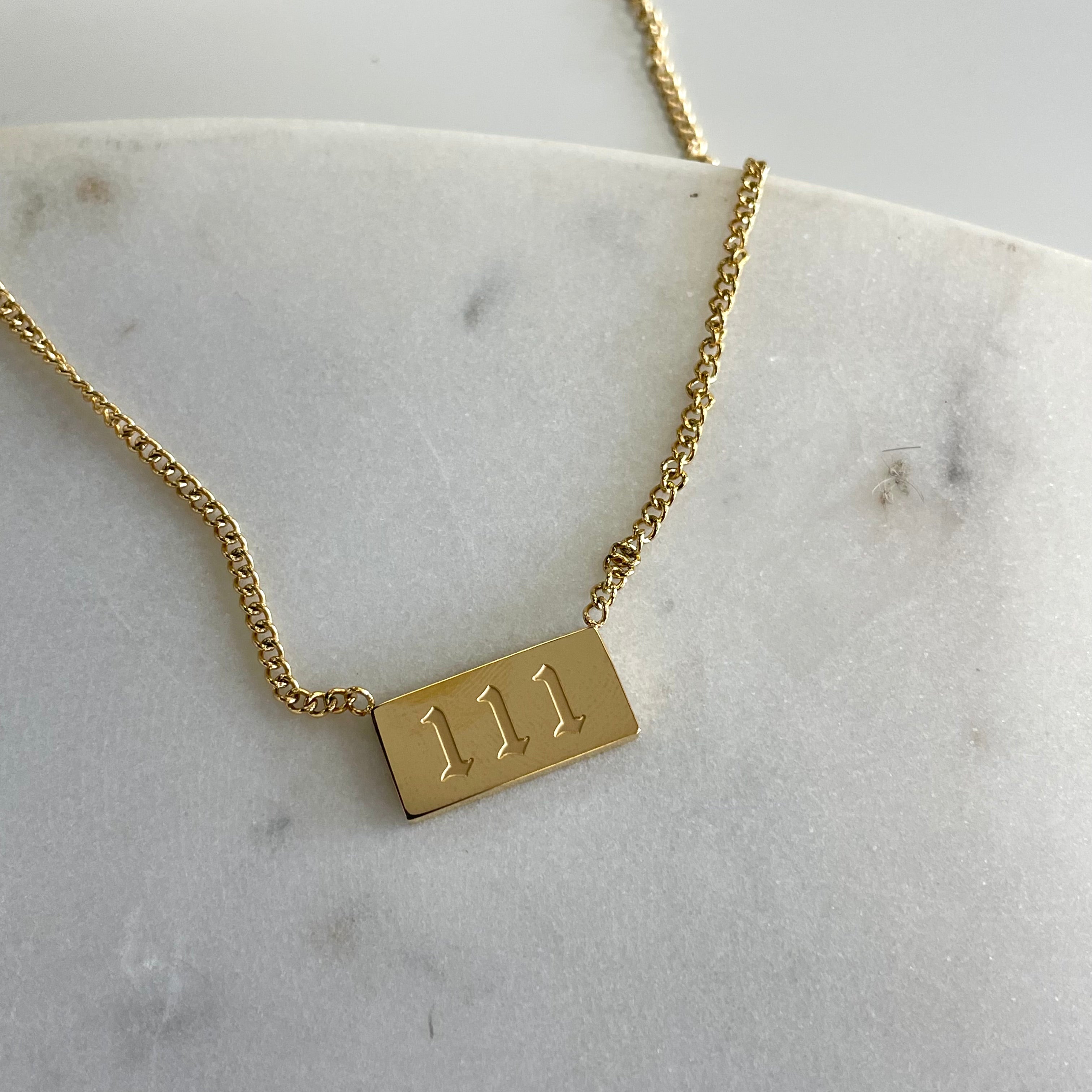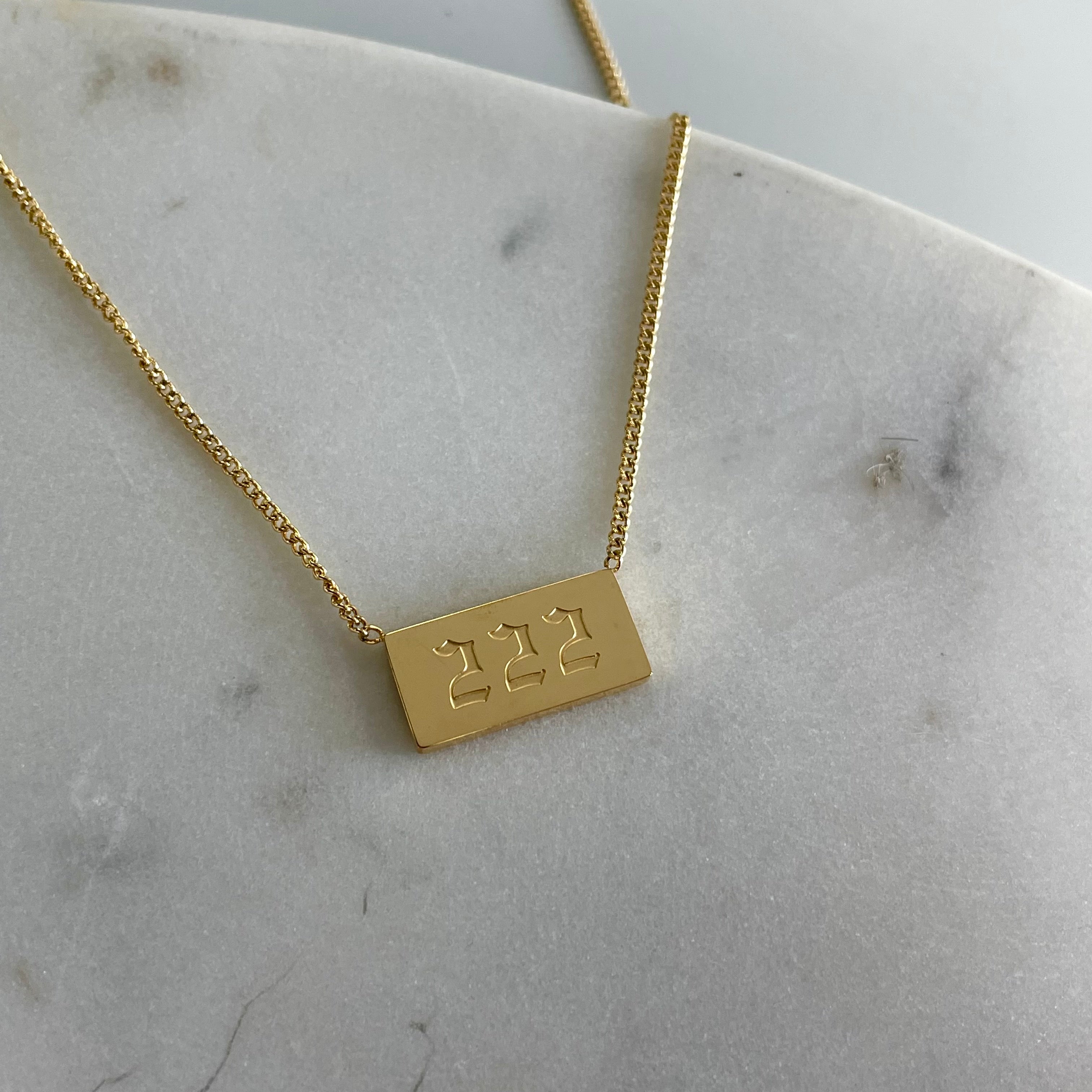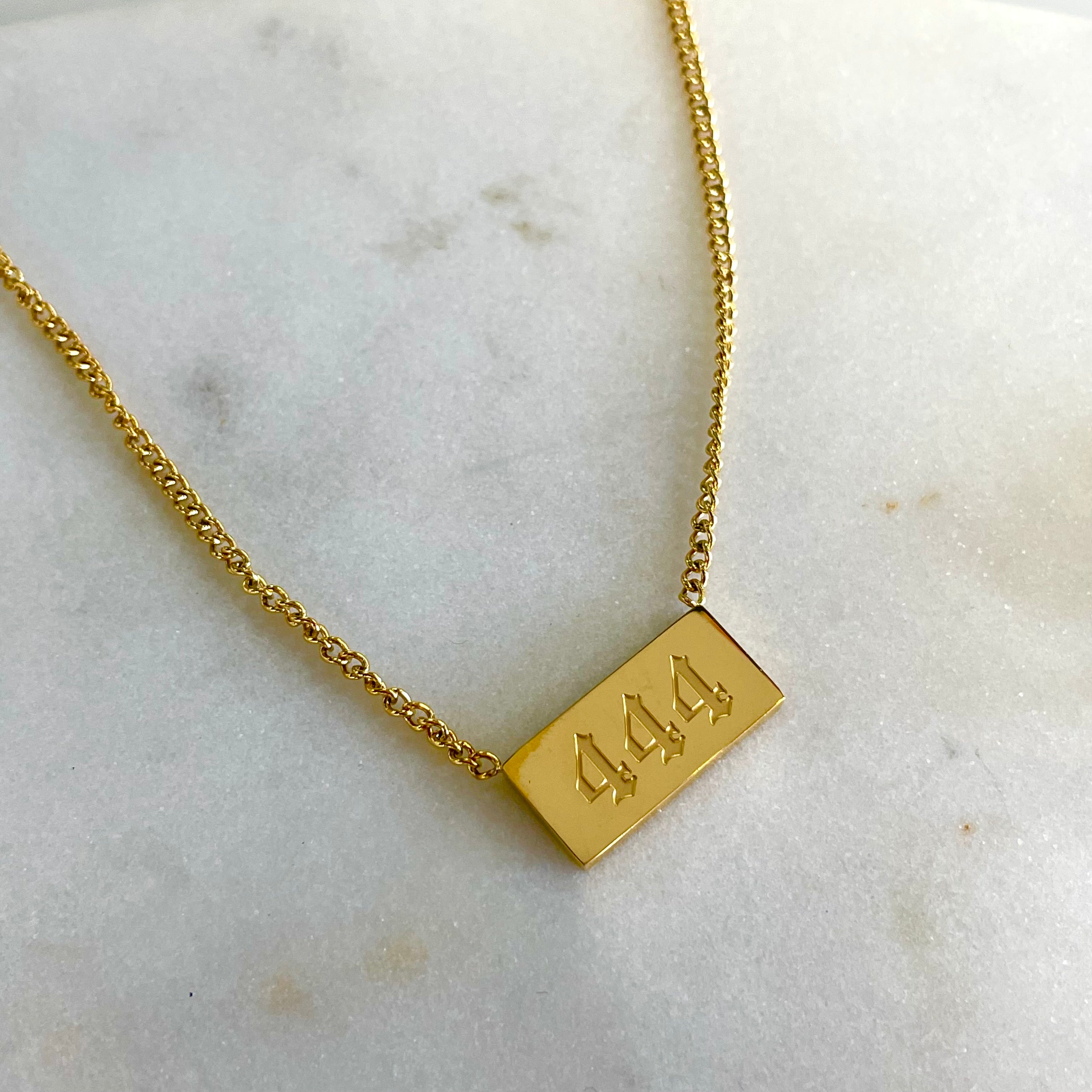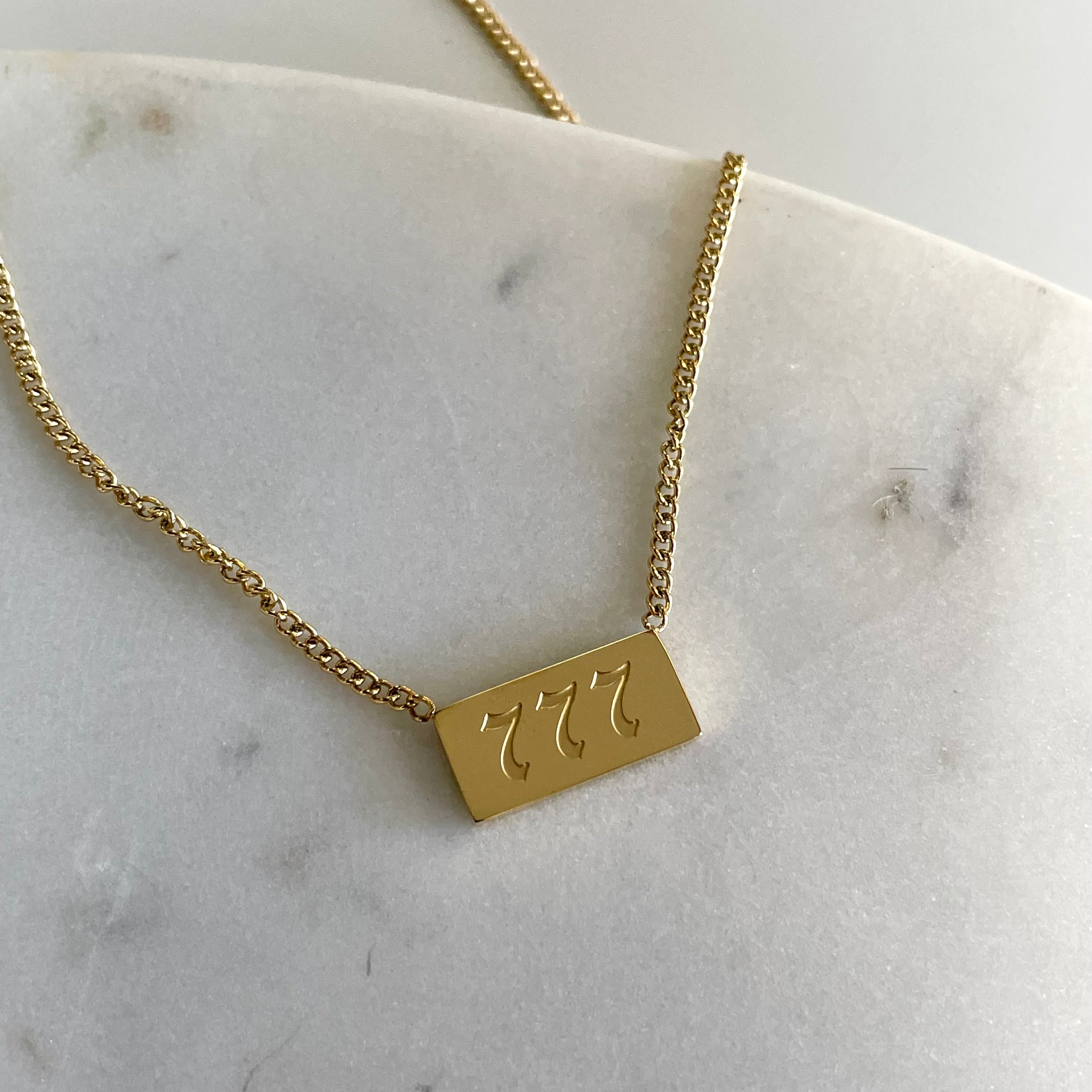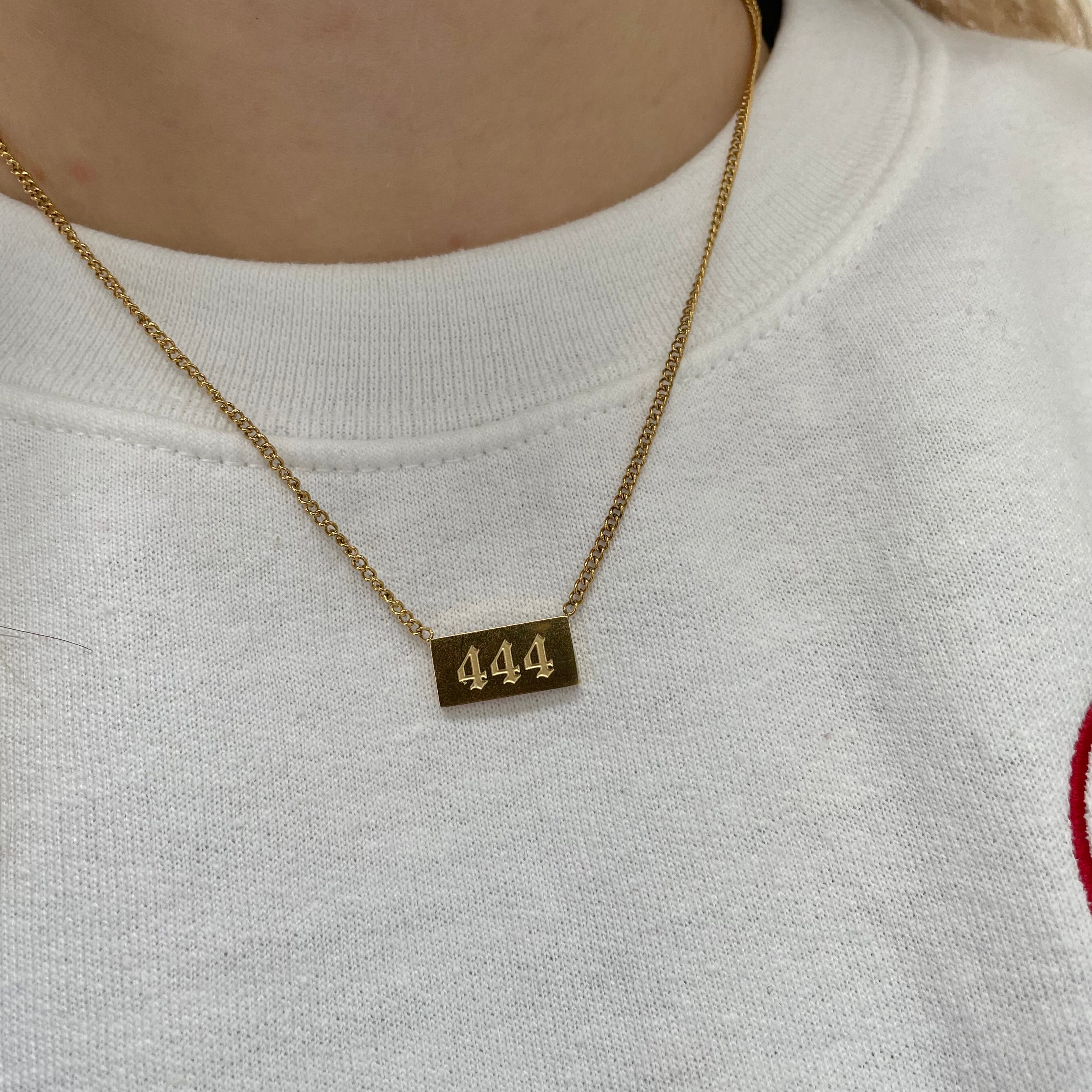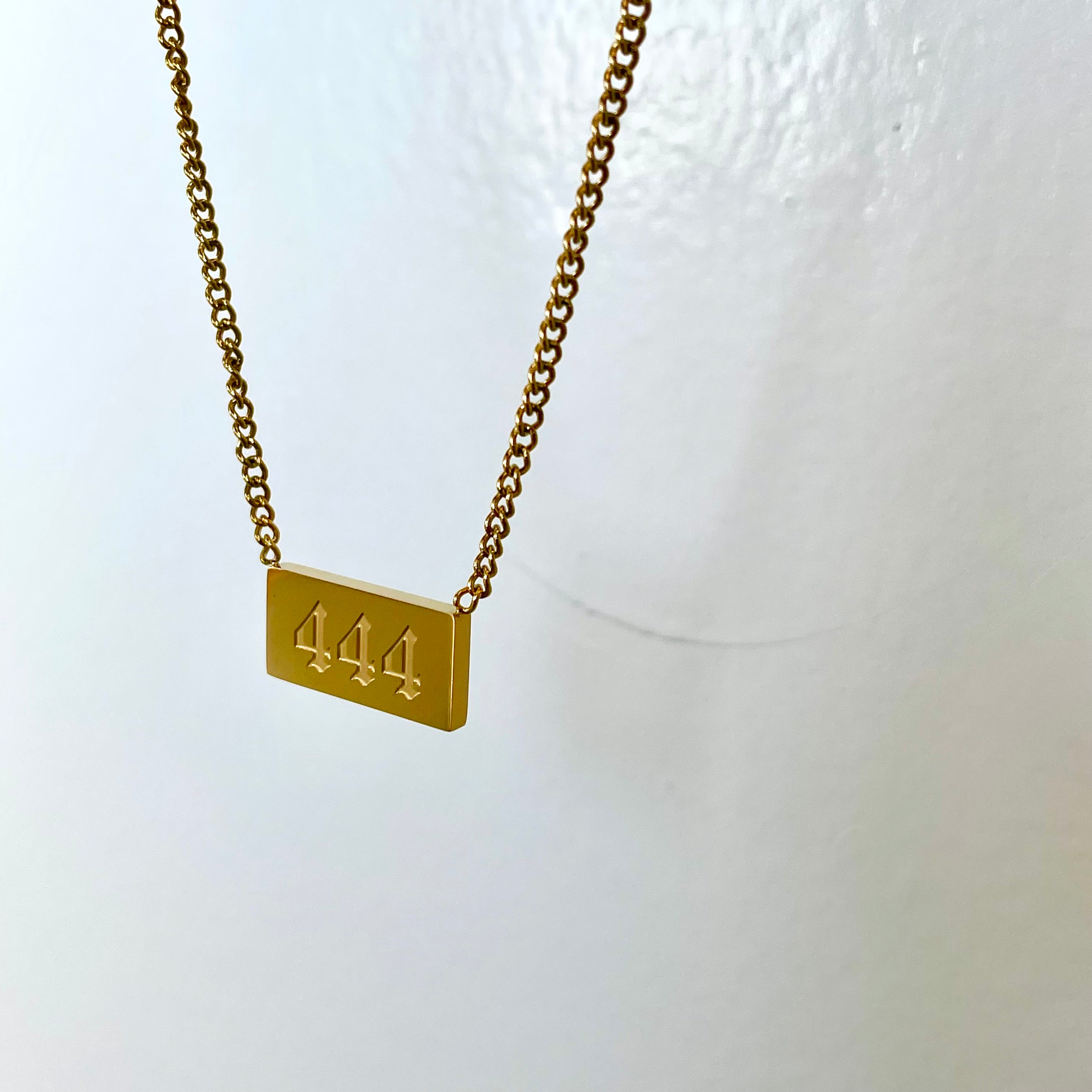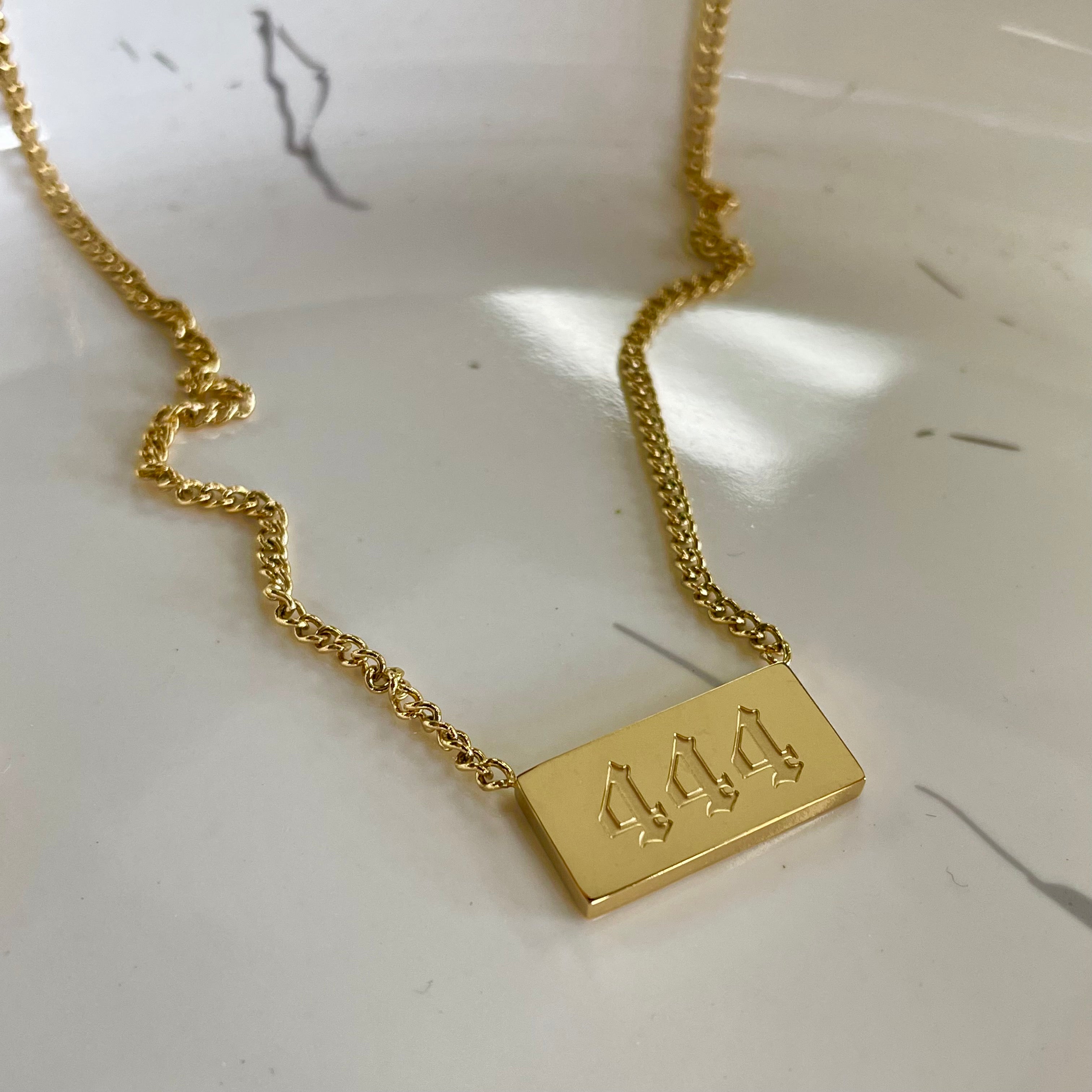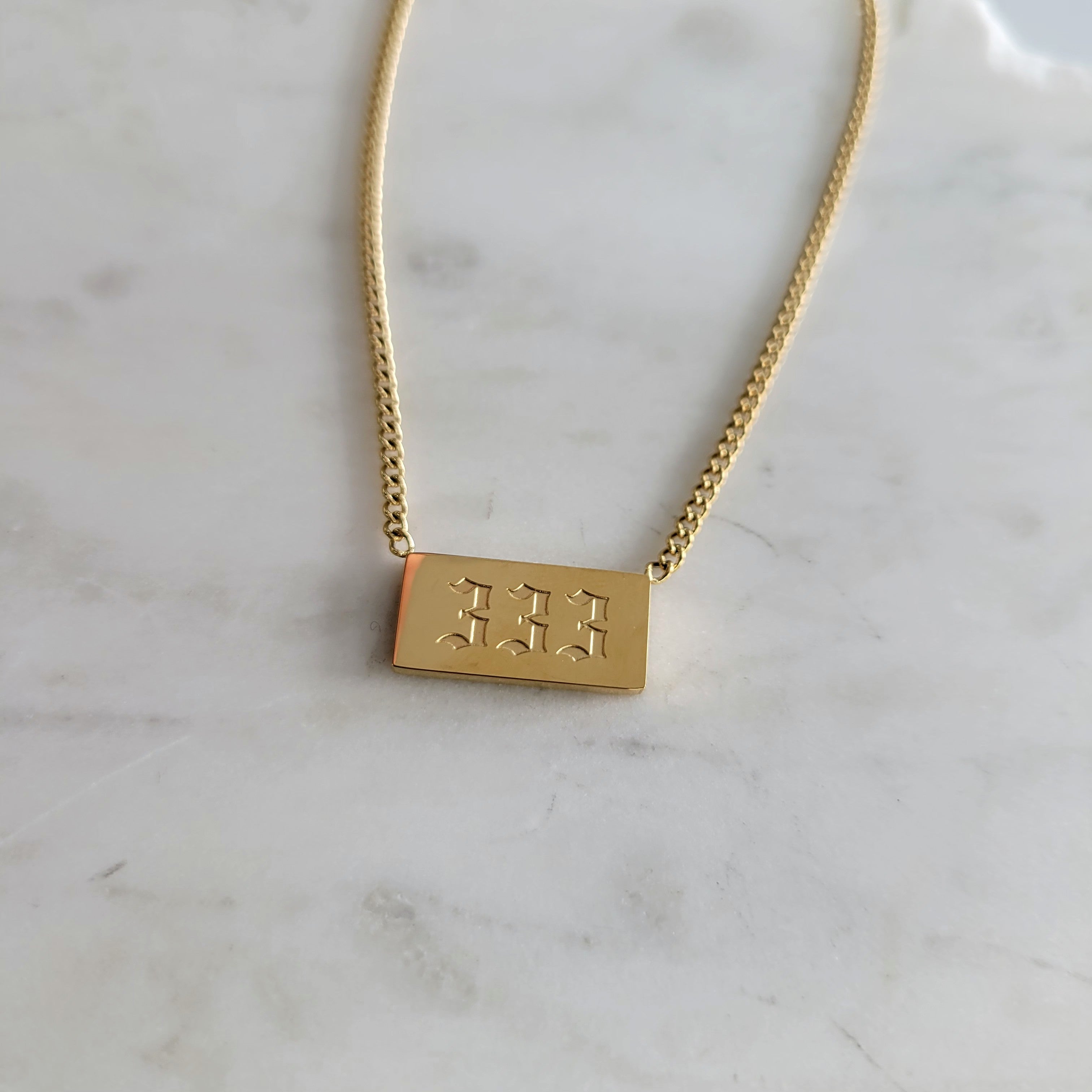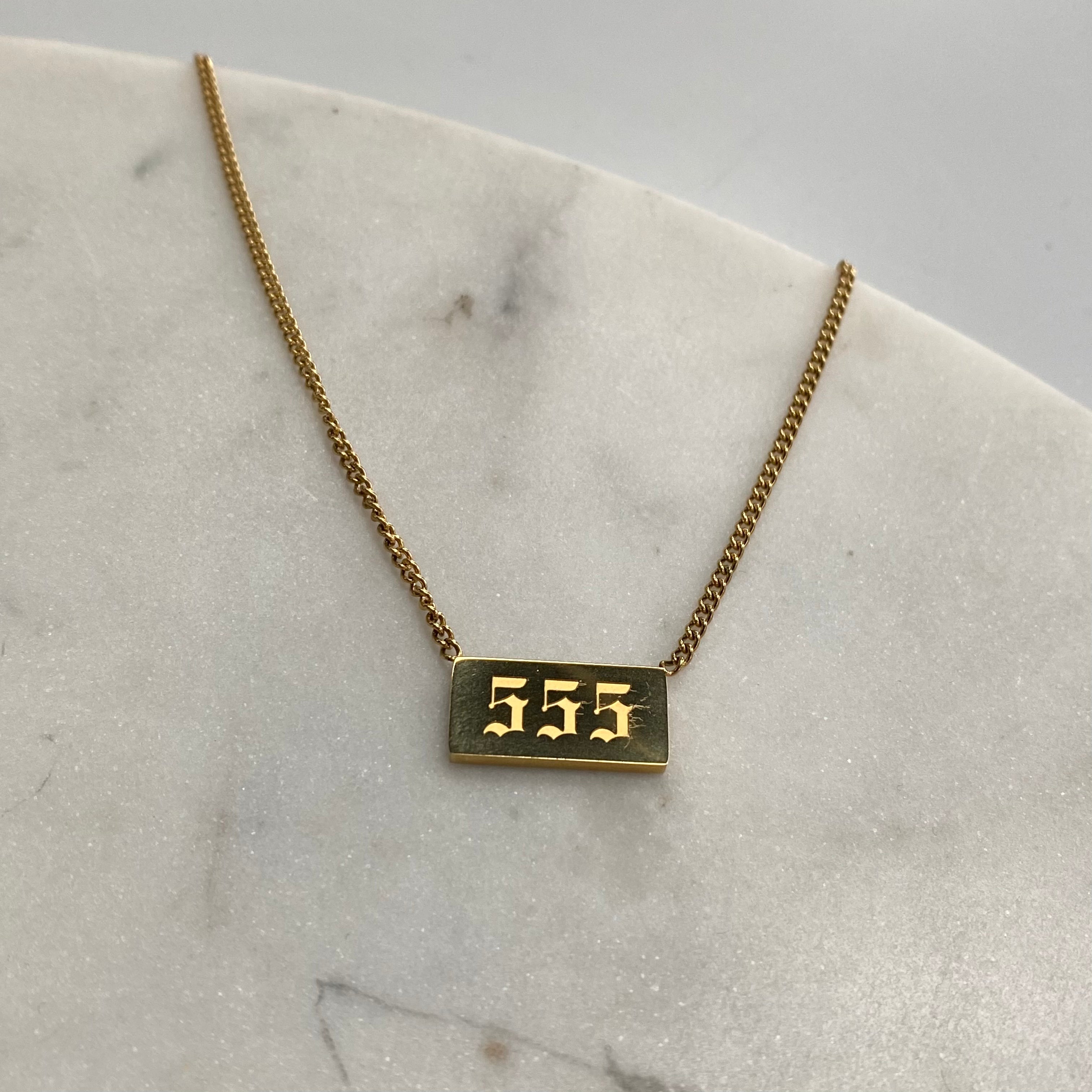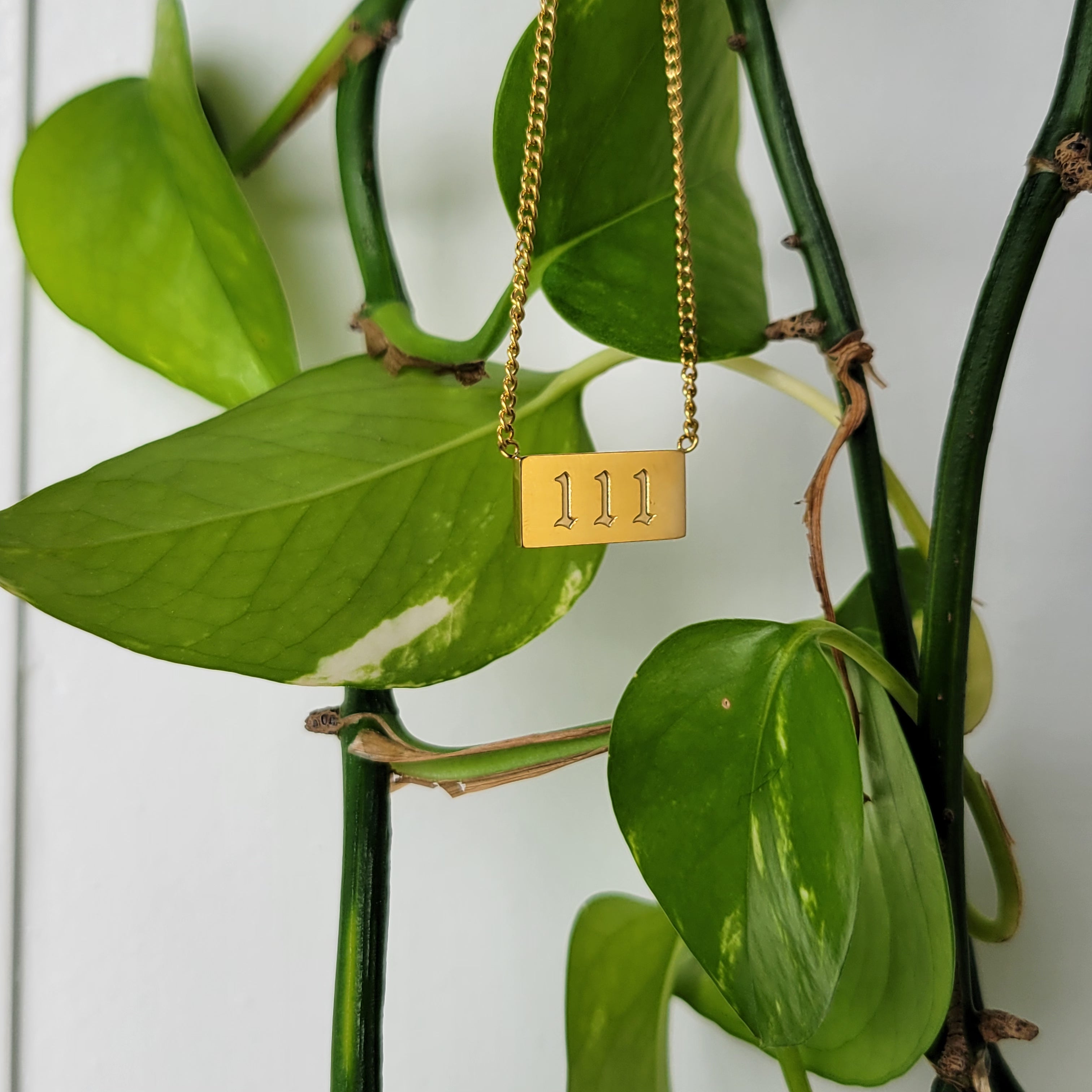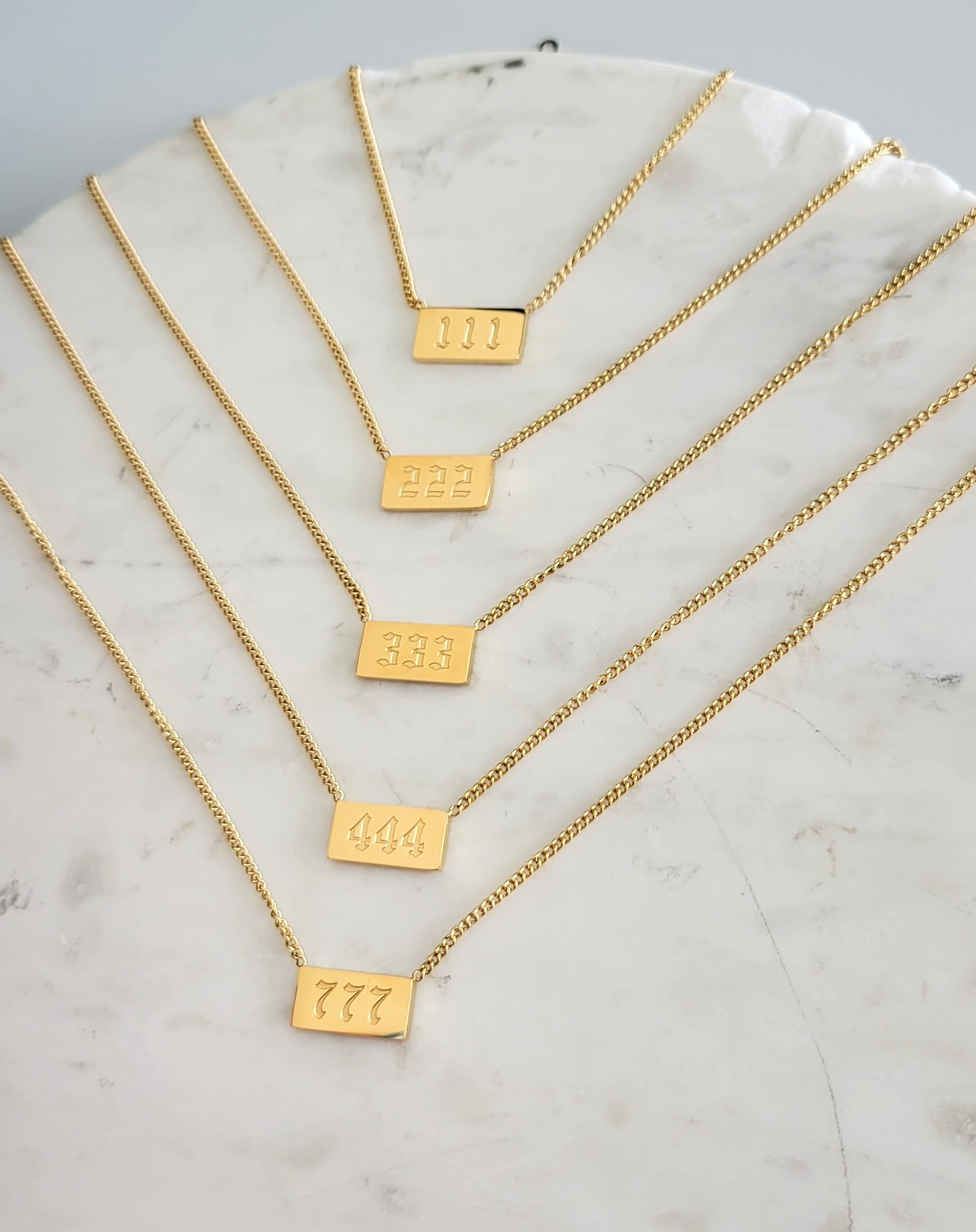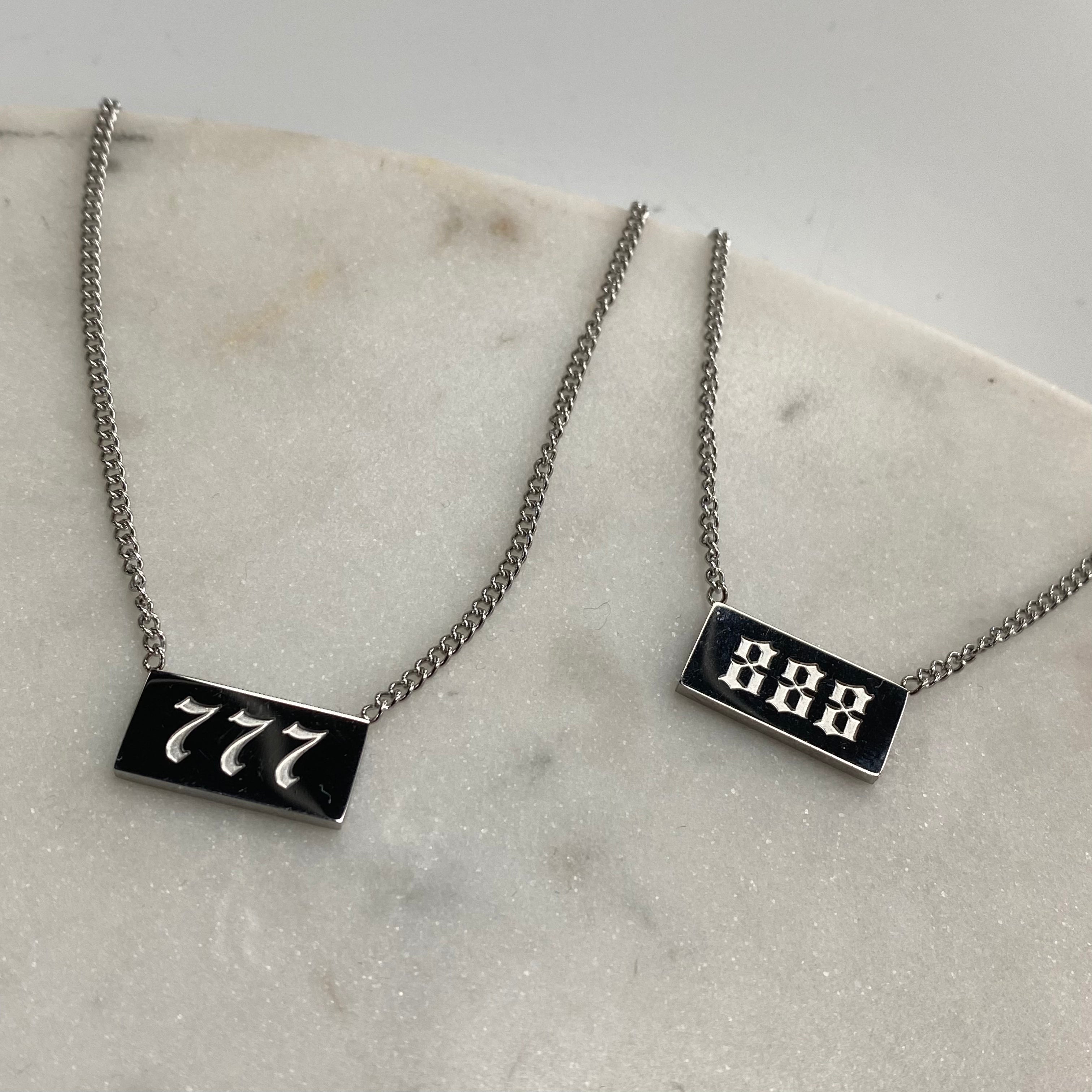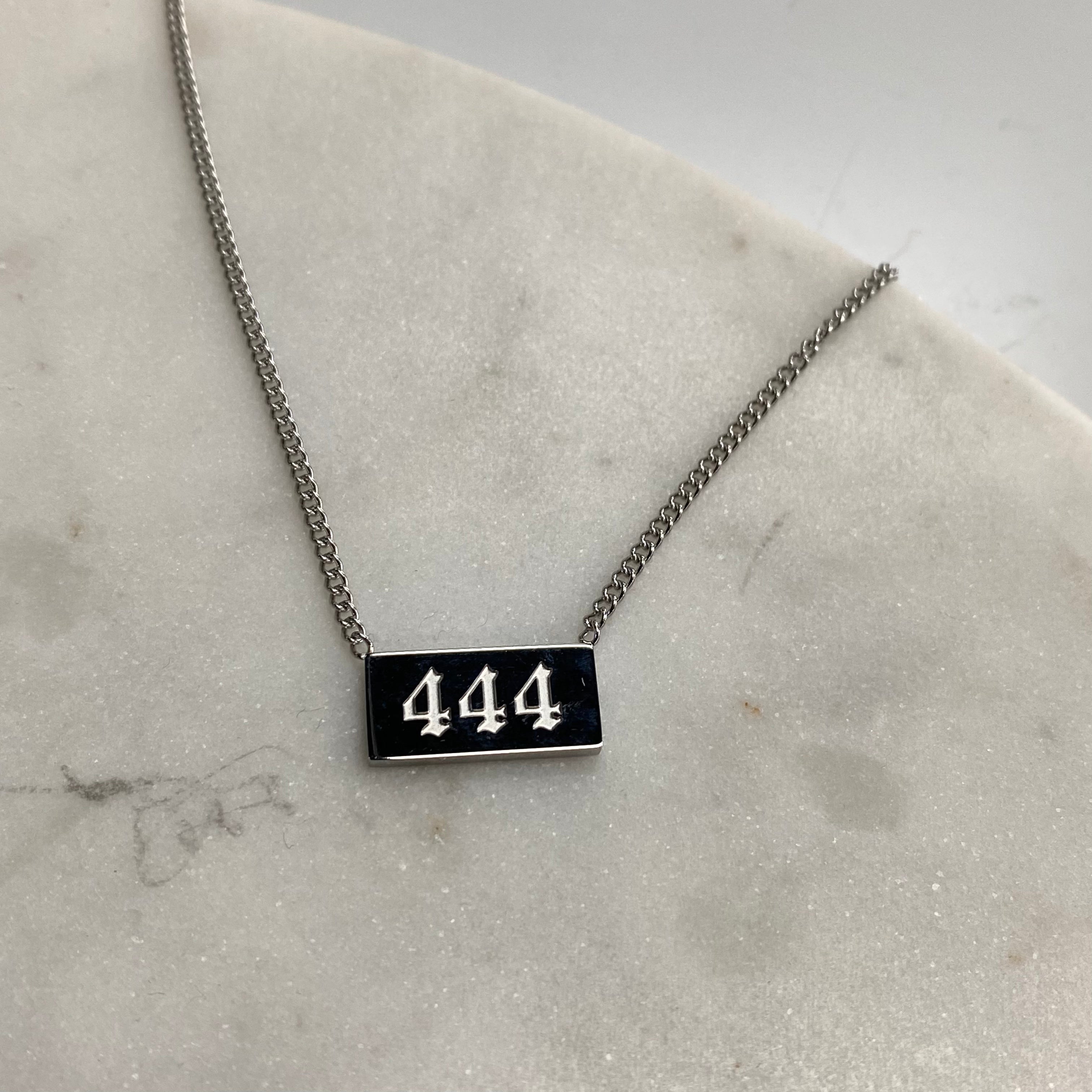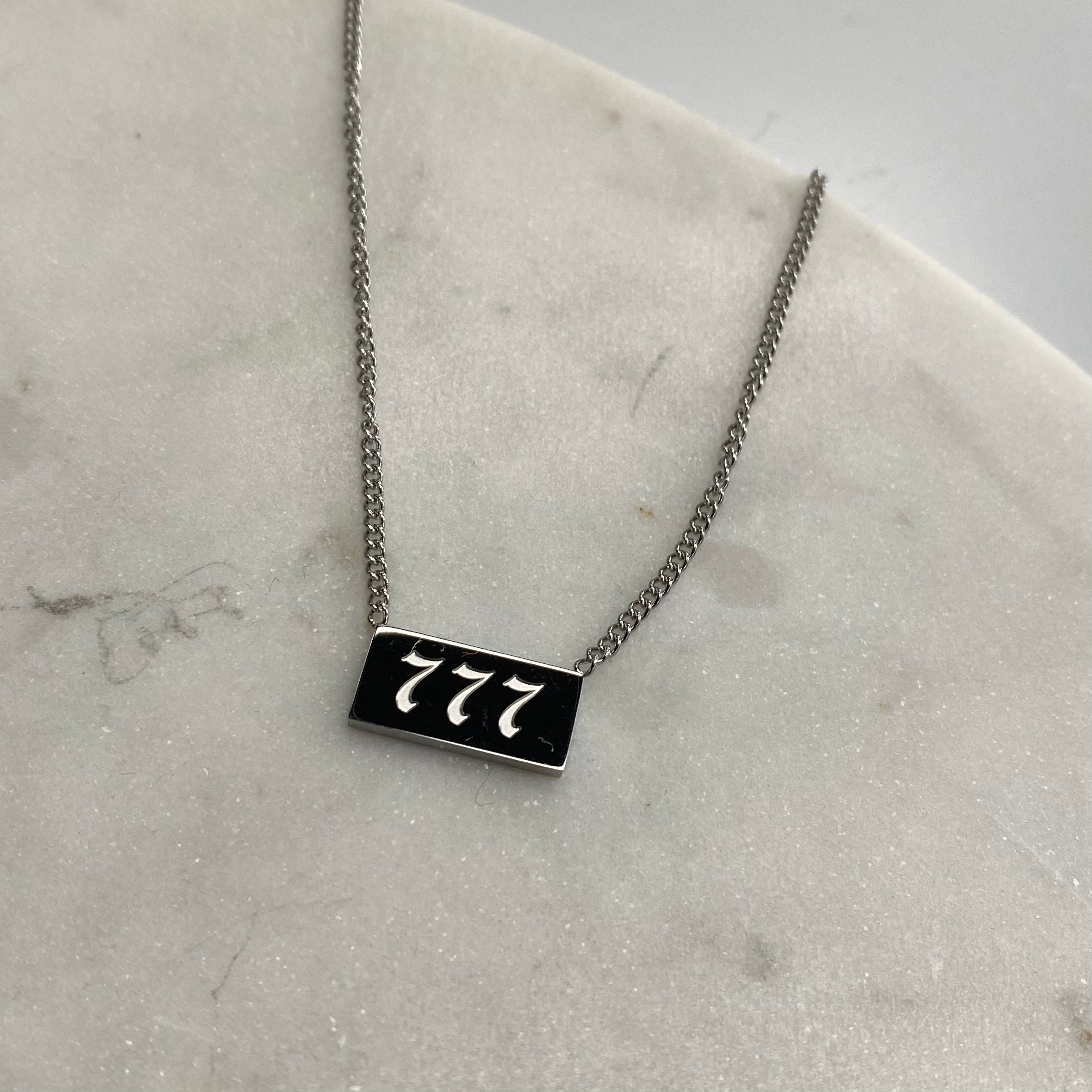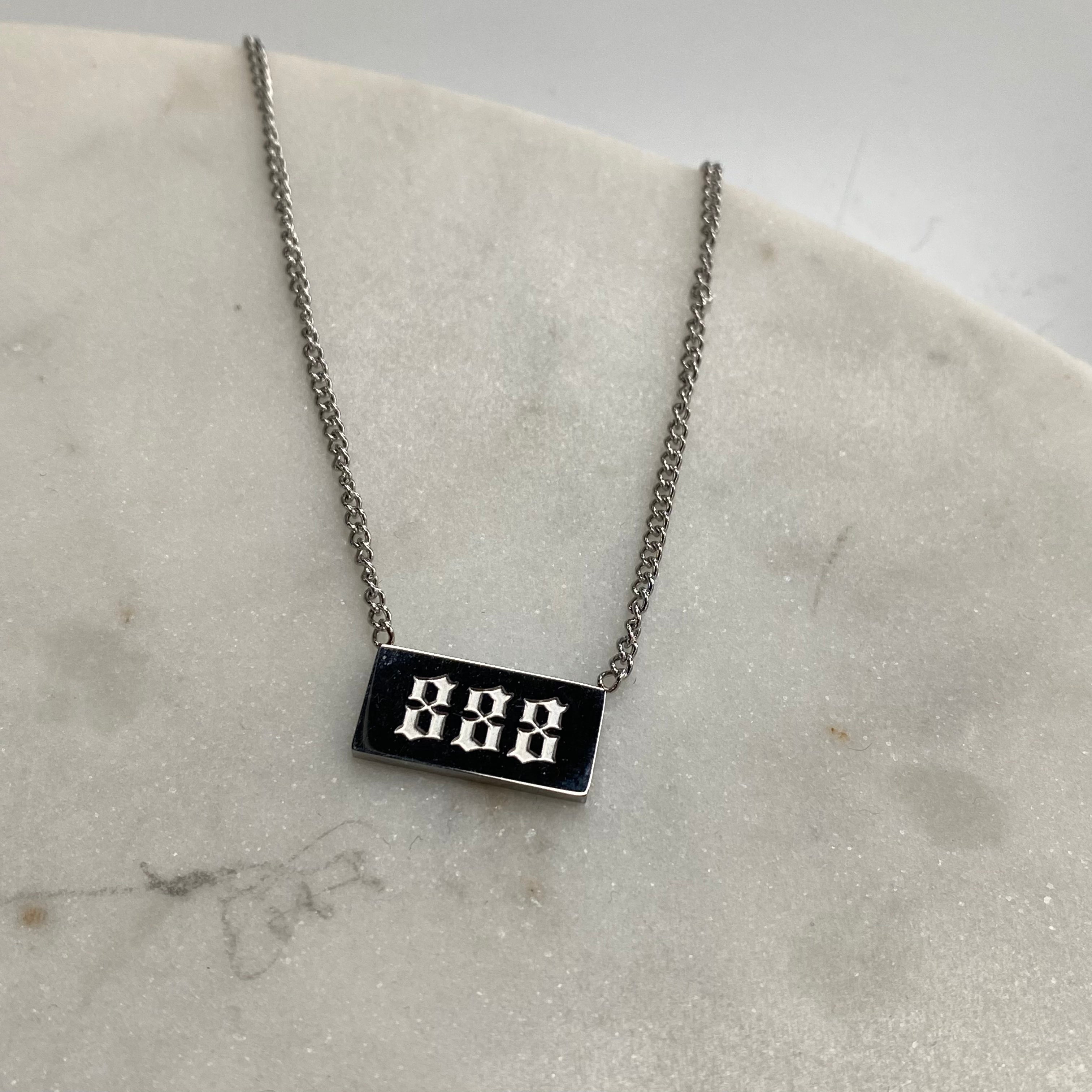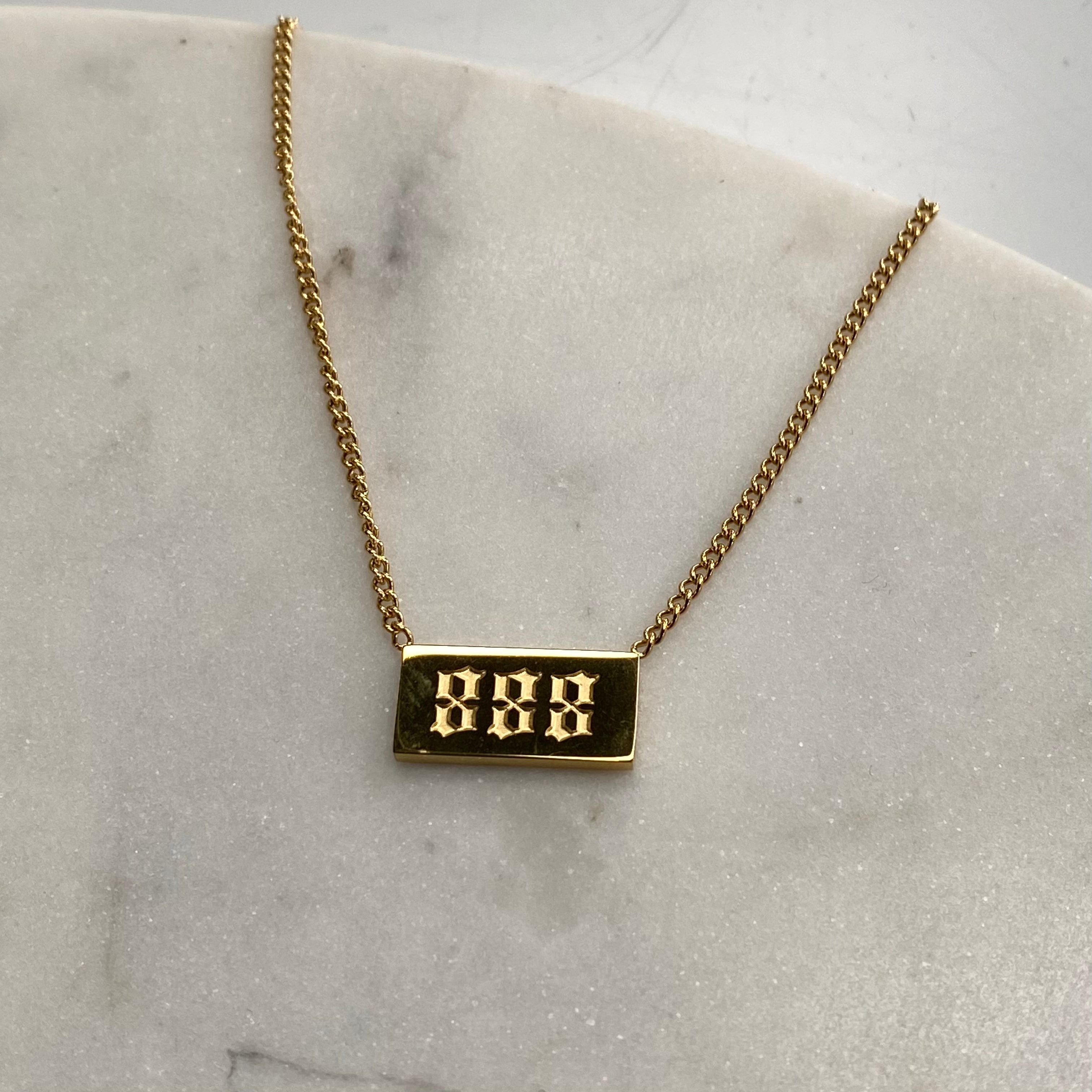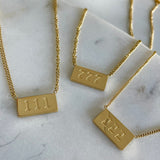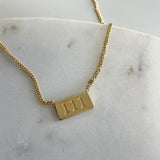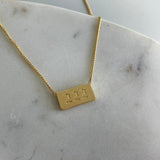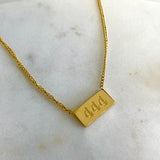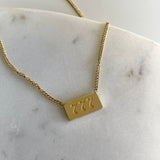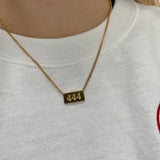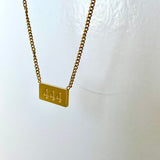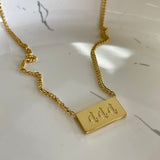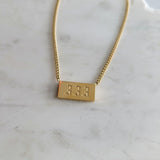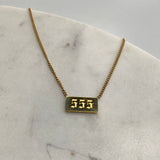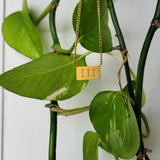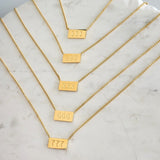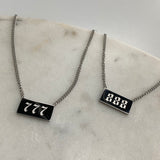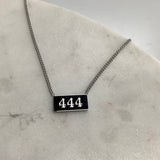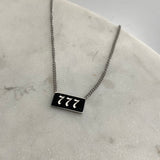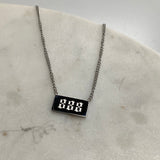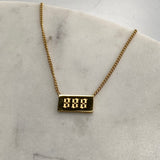 We can add an adjuster if needed, just add it to your order notes!
Angel Numbers are numbers that appear in a sequence, and they have a deeper meaning. You may see these numbers anywhere (on a receipt, licence plate, etc) so be sure to take note when you see them, what number you see, and what's going on in your life at that moment.
See below for the meanings behind each Angel Number in sets of 3:
111: Intuition; trust your gut and listen to your heart
222: Alignment; you are in the right place and time
333: Support; your spiritual guides are with you
444: Protection; the universe and your spiritual guides are protecting you
555: Change; something new is coming
777: Luck; wonderful things are about to happen
888: Balance; everything is falling into place as it should
999: Release; let go of what is no longer serving you
Any in stock necklaces are available in store. Any out of stock necklaces are available to pre-order!

Details:
- 16"-18.5" adjustable chain
- Stainless steel, nickel and lead free
Care instructions:
- Protect from scratches, chemicals, and extreme temperatures
- Store in a clean, dry space
- Remove before swimming or near chlorine
- Avoid spraying perfume directly on jewelry
- Use caution when applying lotions or creams as they may cause damage to your jewelry over time
- Avoid showering while wearing your jewelry. Jewelry can be worn when washing your hands and sweating, and if worn accidentally in the shower it will not affect the jewelry, we just recommend to avoid wearing in the shower so your shower products do not mix with the jewelry which will cause wear over time.
Please Note: Lori & Co. is not responsible for any damages to the jewelry caused by improper care.
---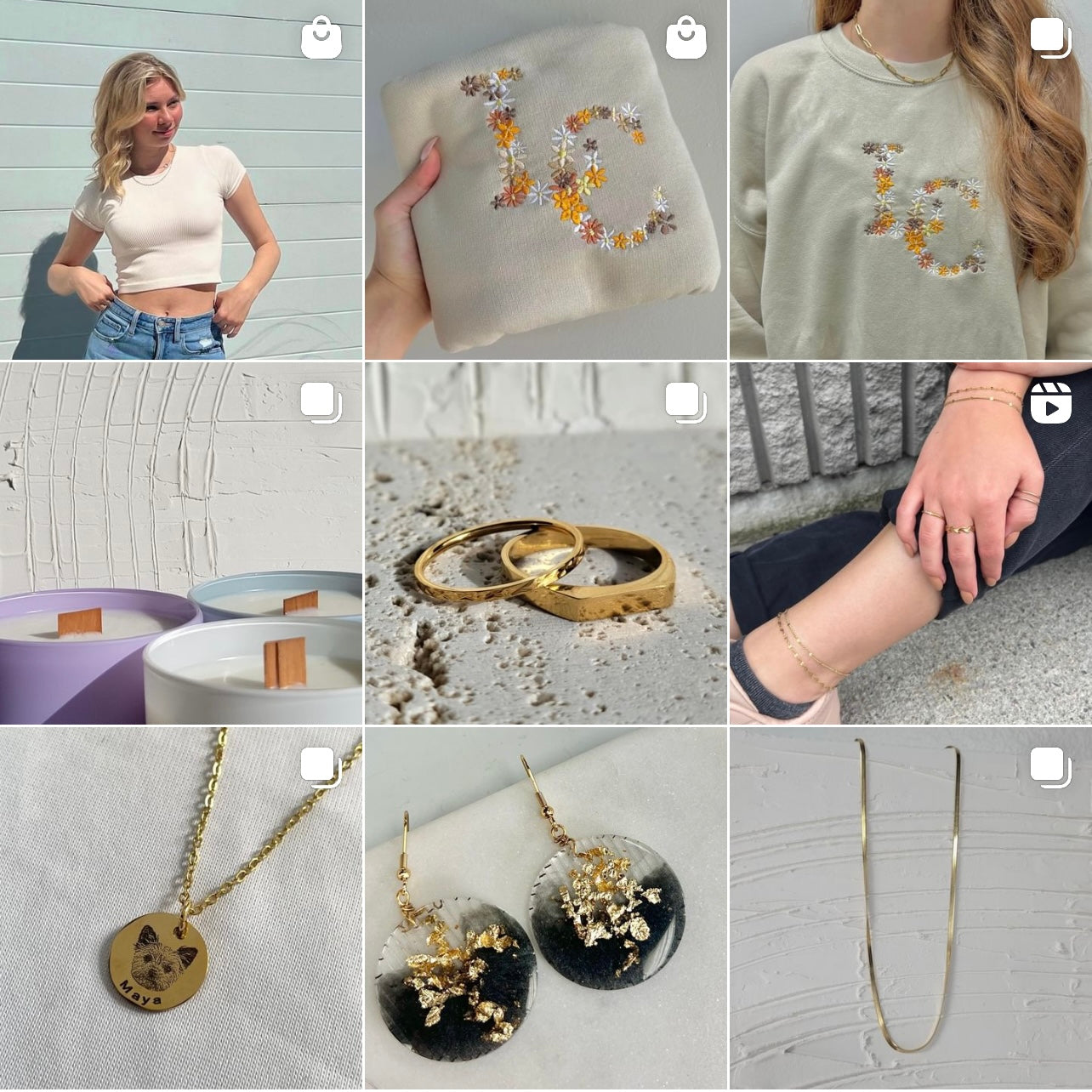 GET INSPIRED
Check out what's trending on our IG
Tag @loriandco.ca on Instagram to be featured
we pour everything into L&C
so you can have the smoothest shopping experience, ever.
Built from the ground up, we put ourselves in your shoes with everything we do and we hope you feel that.