Memorial Ring - Stainless Steel (Gold & Steel Color)
*PLEASE READ ALL INFORMATION BEFORE PLACING YOUR ORDER*
This waiver must be filled out and signed prior to placing your order.  Once received, we will let you know we have received it:
https://form.jotform.com/230935081217048
First of all, we genuinely thank you for your interest in our cremation jewelry. The circumstances surrounding this style of jewelry are never easy. We am sending love to you. 
By purchasing this product, you are agreeing to the information below.

- HOW TO ORDER -
[In Drop Down Menu]
1. Choose your color of ring band and resin stone
2. Please attach a note to your order at the cart page stating the size and of the ring required.  Sizes 5,6,7,8,9, and 10 are available options - full sizes only.
3. Next, please pay for your order. Once payment received, you can deliver the ashes to our store in a ziplock bag with your full name written on it.  We will require 1/4 teaspoon of ashes to work with.  If you must ship the ashes to us, please email us for our shipping address. 
- PROCESS -
Once payment is received, I will order the supplies required for your ring specifically.
Please note, you are responsible for shipping costs if you choose to mail the ashes to me. Once ashes are received, I will get started on your order within a 2-6 week timeframe which depends on our current workload. 
Once your order is complete, I will provide your order, and complimentary resin rainbow containing left over resin with ashes to you.  Please ensure you specify if you do not want the resin rainbow and would prefer to have any remaining ashes given back to you.  Please note, if we are given more than the suggested amount of 1/4 teaspoon ashes, there will likely be ashes leftover even after we provide the complementary resin rainbow.
Ashes will be handled with the utmost care while in my possession. Thank you for choosing us to make this special order for you.
CARE:
 - Please ensure you remove your ring before cleaning, working out, or any manual labor that will involve your hands. Memorial jewelry is not an everyday piece of jewelry, think of it as a special occasion piece. Remove before sleep and interactions with water to properly care for your jewelry.
- Please keep away from chemicals, bath and body products, shampoos, perfumes, etc. to best protect your jewelry.
- Store your jewelry in a velvet-lined jewelry box or jewelry-protective bag for best care
- To clean, wipe down with a damp cloth and mild dish detergent.
- For sterling silver memorial jewelry: up-keep is required to keep the shine and color. Please clean regularly by following instructions above.
- Ensure to keep the ring out of direct sunlight as this can affect the resin "stone".
- Please note that memorial jewelry is meant to be worn carefully, not everyday all of the time. Think of it as special occasion jewelry. 
- Ensure to keep the ring out of direct sunlight as this may affect the resin "stone".
WARRANTY: With proof (after in-person inspection), Lori & Co. will replace defective memorial jewelry up to one year from the date of purchase.  This excludes wear and tear from improper care. Due to the nature of cremation jewelry, unfortunately, damaged pieces can rarely be fixed and a new piece will have to be made in replacement if the product is defective (as deemed defective by Lori & Co).



---
Memorial Ring - Stainless Steel (Gold & Steel Color)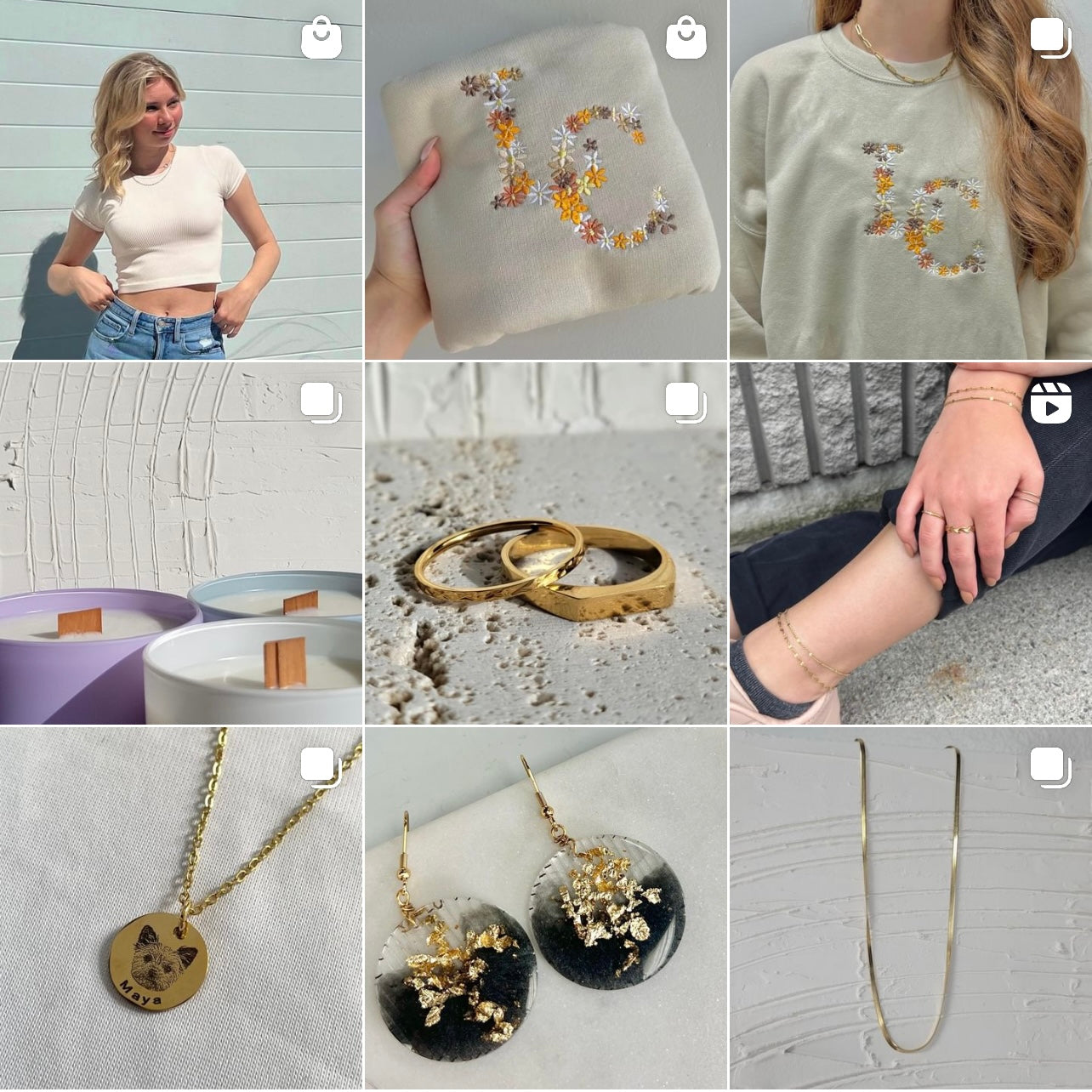 GET INSPIRED
Check out what's trending on our IG
Tag @loriandco.ca on Instagram to be featured
we pour everything into L&C
so you can have the smoothest shopping experience, ever.
Built from the ground up, we put ourselves in your shoes with everything we do and we hope you feel that.